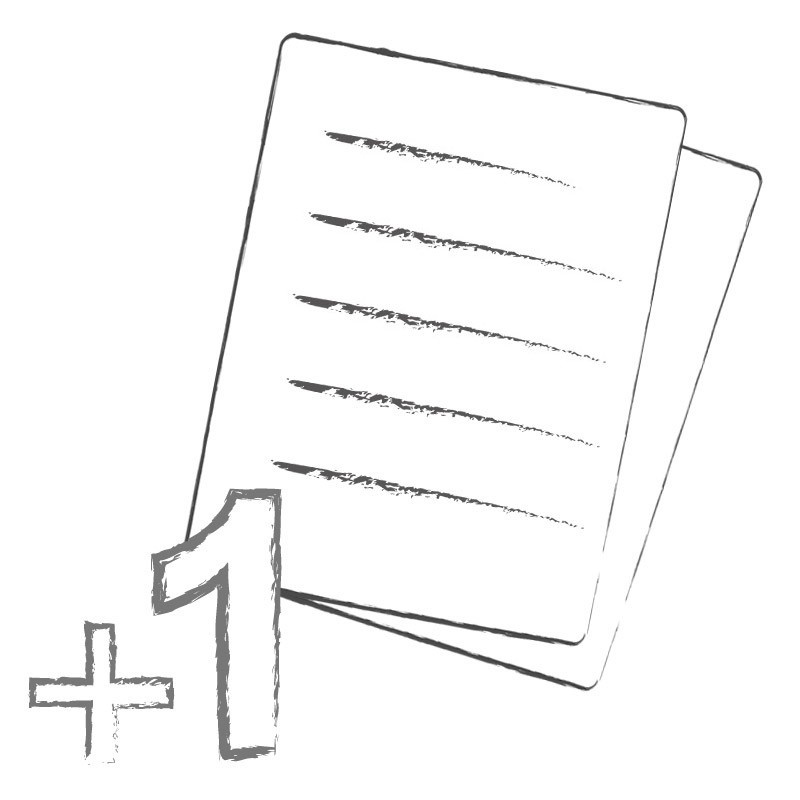  

Paga de manera secura

Validez de nuestras traducciones juradas en el extranjero

Plazos y modalidades de entrega
Los precios varian según la combinación de idiomas
Ejemplar adicional de tu traducción oficial
Impuestos incluidos /página
Un ejemplar adicional de la traducción oficial que has encargado el mismo día.
La tarifa es por página. Por ejemplo, si deseas un ejemplar adicional de dos certificados, por favor selecciona 2 páginas.
Impuestos incluidos /página
Nuestras traducciones son aceptadas y reconocidas por las administraciones. Recibirás una traducción profesional realizada por uno de nuestros traductores jurados:
acreditado por la Corte de Apelaciones (Cour d'Appel) en Francia, para las traducciones al francés, al inglés, al italiano y al neerlandés
acreditado por el Tribunal Regional (Landgericht) en Alemania para las traducciones al alemán
acreditado por el Ministerio de Asuntos Exteriores y de Cooperación de España para las traducciones al español.
Impressive!

I asked them to translate my birth certificate into French. It's quite fast. However, I was not able to ordered a hard copy. So, if you need a hard copy. Don't forget to order it as well. Because if you dont they will only send a copy in your email. Thank you! Highly recommended!
satisfait

cf en haut
Très bien

les copies commandées ont été effectivement jointes.
OK

También podría interesarle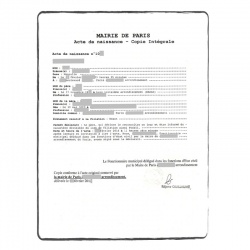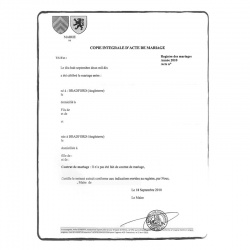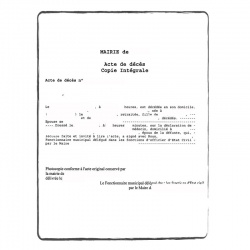 Paga de manera secura

Validez de nuestras traducciones juradas en el extranjero

Plazos y modalidades de entrega
Recibe rápidamente la traducción jurada por email y por correo.
Recibe tu traducción jurada por email en sólo 2 dís hábiles*.
---
¿No encuentras el tipo de tu documento entre los que proponemos?
¿No ves la combinación de idiomas de tu traducción jurada en nuestra tienda en línea?
Pide un presupuesto personalizado
Te enviaremos un presupuesto gratis y personalizado
en menos de 60 minutos

¡Aviso importante!
Tenga en cuenta que el pedido sólo se procesará después de recibir la ortografía latina de los nombres propios del documento (en la etapa 4 del pedido o por correo electrónico).